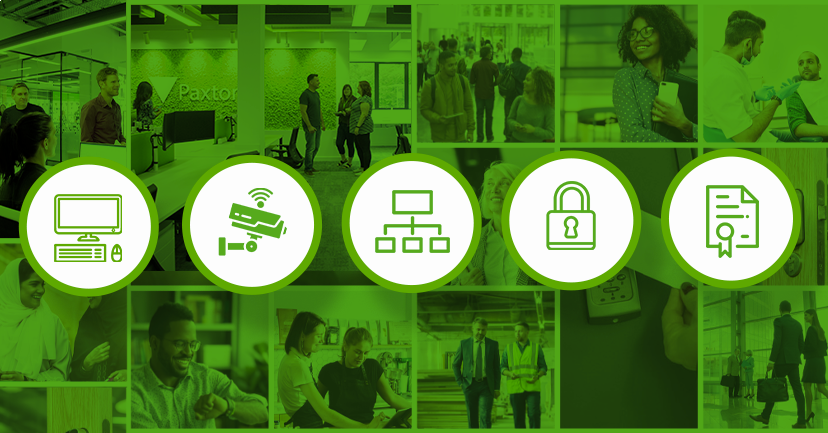 5 Advantages of Paxton Access Control
Net2 is our networked access control system, designed to make the management of any building very simple. In this blog, we outline the main advantages of a Paxton Net2 access control system.
Simplicity
Paxton's award winning Net2 platform is designed with simplicity in mind and is easily scalable depending on your current or future needs. Our Net2 software allows you to:
Centrally manage up to 1,000 doors and 50,000 users from one or more PCs
Efficiently tailor access privileges to groups or individuals
Generate event reports in just a few clicks
Flexible Features
Our access management system is bursting with hardware and software solutions, designed to provide you with ultimate flexibility when managing your building's access control.
Two software options: Net2 Lite, which is ideal for most sites and free of charge and Net2 Pro, offering extra features for more flexible and advances access control
Integration with a range of other security systems including CCTV, fire and intruder alarms
Compatible with wireless door handles and video intercom for more choice
Mobile Management
Our user-friendly app and web user interface for use with Net2 Pro software makes remote site management simple and flexible from any location, on any device. Free to download from the app store, the Paxton Connect app provides a high level on functionality wherever you may be and will enable you to:
Dynamically search and view live events
Set doors to lock and unlock during specified Timezones
Open doors which you have access to remotely
Protect your site in the event of an emergency
Network Capabilities
Net2 is an IP based system that can help you to maximise your existing infrastructure, and create a network consisting of multiple buildings and sites, all managed on one central computer:
Manage multiple sites across a WAN or VPN
The landlord tenant feature provides discreet, individual management of each site or business
Enterprise level functionality to meet the needs of any site
Free Upgrades & Unlimited Client Licenses
When you choose a Paxton system you will receive free software updates for life, ensuring your system is always fully functional and up to date with the latest feature releases.
Unlimited client licenses mean that you can install our software onto as many networks computers as you want, allowing unlimited administrators to manage the system, at no additional cost!