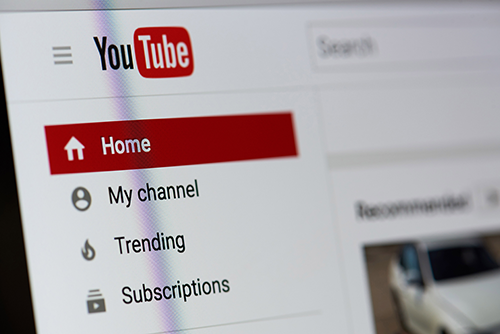 A Guide to SES "What's New" Videos
Sell sheets about security equipment from the manufacturers of that equipment are useful. But sometimes nothing beats taking a look at the actual devices.
Of course, sometimes that's not possible – at least not right away. Keep in mind, though, that security system distributor Security Equipment Supply has a range of videos on our YouTube channel in which our knowledgeable staffers unbox a product and discuss its capabilities.
We call this series our "What's New" videos. And we thought now would be a good time to offer you a listing of the videos we've made available in the past year.
Triplett Wi-Fi Hound analyzes traffic in wireless spectrum bands 2.4 and 5 GHz, even including the brand names of detected devices operating in those bands. You can use it to troubleshoot customers' Wi-Fi networks and generate reports showing what you found that can include photos of trouble spots. Look for: Photos of hypothetical customers' cute dogs around the 1:24 minute mark.


New Vendor- KEF audio speakers include patented Uni-Q technology designed to produce excellent sound quality anywhere in a room. The company also offers a wide range of form factors.


Vanco EVO-IP (HDMI over IP) system transmit and receives audio and video signals and manages their displays. Look for: Our "big word" staffer Brice explain how the system can be controlled "omnisciently" around the 1:45 mark.


Alula RE 6100 Series Connect + Panel is a security system that uses a customer's Wi-Fi or cellular connection to reach an interactive backend operated by Connect +. Our staffers describe how sensors can be enrolled through a smartphone app or a card can be added to the system to talk to previously installed sensors from other manufacturers.


Aiphone WL-11 Wireless Video Intercom is a two-piece system that includes a wireless master station with docking cradle and a door station. The master station is portable – a useful feature for someone who needs to keep an eye on a door but can't always remain in one place.


Veto Pro Pac- Camo Series is a backpack designed for technicians with numerous pockets, a hardened shell and a storage pouch that acts as a third hand to hold small parts. Look for: Our experts speculating on the use of the backpack's built-in hanging hook on a Special Forces zipline around the 1:22 mark.


Dahua 4MP IR Fixed Lens ePoE Eyeball Camera provides images over distances as great as half a mile using PoE over Category 5 wiring. Previously available in white, it now comes in black as well. Look for: A reference to a five-year warranty for SES All-Star dealers around the 2:00 mark.


Qolsys IQ S-Line Wireless Translator converts signals from an existing hard-wire system to communication with a Qolsys panel. Look for: The animated criminal that darts across the screen around the 1:50 mark.


Kwikset Smart Code 916 Touchscreen Deadbolt is a deadbolt lock that integrates with security and automation systems that use Zigbee or Z-Wave.


Vanco Spot for Dot enables Vanco speakers to be used with the Amazon Echo Dot smart speaker.


2GIG Gun Motion Detector is a gun lock alarm that sounds an alarm if a gun is moved while the security system is armed or sends an alert to the homeowner's smartphone if the system is not armed. Look for: A demonstration of the SES Zappar app around the 1:00 minute mark. See how dealers can use the app to scan an SES "What's New" flyer to get more information about products included in the flyer.


Linear Blue Pass Access Control Reader enables mobile credentials to be added to almost any existing access control system.


Beale Street TIC 651 Vortex Speaker uses a vortex system to enhance bass sounds.


If you have further questions about these products after watching these videos, or if you're just not the video-watching type, our sales people can provide further information about these products and more.
Security Equipment Supply is one of the leading wholesale alarm equipment suppliers. With 37 years of experience serving low-voltage dealers, we not only offer security equipment, we also offer advice and expertise to help you in serving your customers.