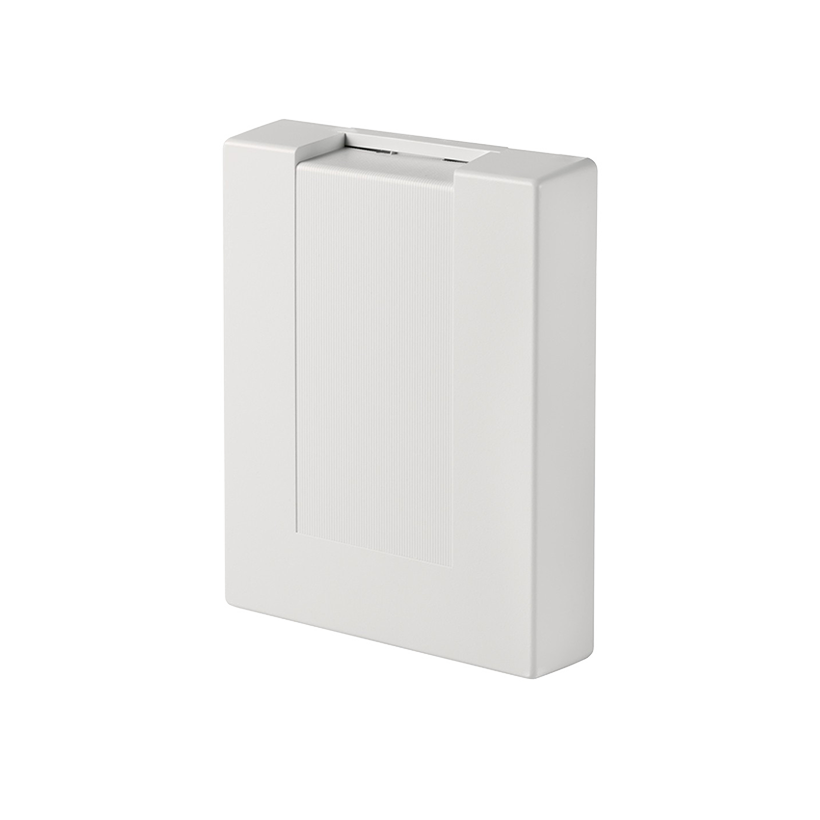 Add Smartphone App Control to the Concord 4 Security Alarm System!
The Concord 4 security alarm system has a large selection of complementary sensor and peripheral components that can enhance the alarm system's capabilities. Door and window sensors, motion detectors, wireless smoke and carbon monoxide detectors, and cellular-based communication modules are just a few of the added security elements available that ensure comprehensive security and protection. Sensors are available as both wireless and hardwired modules and are compatible with all products.
Why Add a Cellular Module?
The Concord cellular module (ILX 600-1053-LTE-VZ) works together with the Concord 4 security alarm system (ILX 80-968-4) to improve intrusion security for both residential and commercial applications. The purpose of the Concord cellular module is to communicate signals wirelessly over Verizon LTE or Quad Band GSM/GPRS cellular networks, but adding it to any current Concord 4 system provides additional benefits. Users gain real-time event notification, secure wireless signaling, Web-based remote monitoring, and other smart home system control capabilities thanks to integration with Alarm.com®.
No Land Line Installed? No Problem
Adding the 600-1053-LTE-VZ to the Concord 4 security alarm system allows for reporting to a central monitoring station without the use of an installed phone line. The 600-1053-LTE-VZ can be used as a primary means of communication or to backup an existing landline connection in the event of an emergency.
Monitor and Control the System from Anywhere
Remote monitoring and control is also possible thanks to smartphone app control, tablet control, or via the Alarm.com website. Users can view the status and history of the system, set up unique access codes, arm and disarm the system remotely, and create custom email and text message notifications for the various types of alarm or non-alarm activity.
Need Even More Control?
Z-Wave solutions such as lighting and thermostat control are part of the added functionality Z-Wave® enabled modems like the Concord cellular module provide. Adding a SuperBus 200 Audio Verification Module to the Concord security alarm system allows for two-way voice communication with a central station should an emergency arise. Checking cellular signal strength and troubleshooting installation issues are simple, just check the status LEDs located on the bottom of the 600-1053-LTE-VZ module.
Compatibility
The cellular module integrates with Concord versions 4.0 and higher to ensure compatibility with Alarm.com's interactive suite of services. This module is not compatible with Concord 3.x or below panels.
U.S. cellular coverage for over 95% of U.S. population
Canadian cellular coverage for over 90% of Canada's population
Remote monitoring and control for quick and easy system access from virtually anywhere
Remote programming via AirFx™ toolkit troubleshoots issues without expensive "truck rolls"
The main control panel and cellular module can be located up to 90 ft. away from each other for optimum cellular performance
LED status lights simplify troubleshooting and display signal strength
600-1053-LTE-VZ Installation Tips:
Create a new customer account with Alarm.com at least 24 hours before installation to ensure the radio is activated prior to installation.
To create a new account visit www.alarm.com/dealer and click on "Create New Customer". Make sure you have the customer's name, address, phone number, email, a preferred login name, and the serial number of the cellular module first.
Print the customer welcome letter after creating an account, this will provide login information and a temporary password.
Make sure to turn off the "Access Code Lock" feature on the panel. This MUST be off for the security alarm system to communicate with Alarm.com.
Use the status LEDs located on the bottom of the module to check signal strength before mounting the module. This helps to avoid any signaling issues after installation.
Do not power the module off the panel, power it from the battery.
Maximum wire length for connecting the module to the panel is 40 feet for 22-gauge wire and 90 feet for 18-gauge wire.
Avoid mounting the module in areas with excessive metal or electrical wiring, such as furnace or utility rooms.
Locate the module near an outside wall, preferably on an upper level.
Do not mount the module gateway inside of the panel's metal box. Doing so will negatively impact Z-Wave performance.
For homes or businesses located in canyons or with hills nearby, it is necessary to place the antenna higher in the building
Looking to improve or add additional capabilities to a security alarm system? Security Equipment Supply, your local low voltage supplier, is always ready and willing to help! Contact your nearest SES branch today and you'll quickly see that we've got your back, No Matter What!