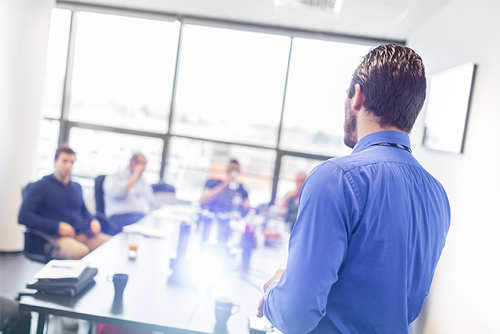 Considering a New Business Line? Check Out SES Training Options
As 2019 ends, it's a great time for security dealers to take stock of their business. Do your existing lines of business have the potential to generate the growth you want to see – or should you consider expanding into other lines of business?
If you're thinking of expanding, Security Equipment Supply (SES), one of the leading wholesale alarm equipment suppliers, can help. We offer many counter days and in-store training sessions on a range of related businesses – training that can help you learn some basics of a new area such as access control, video, fire systems, or the smart home. Many of these trainings offer continuing education units (CEUs), which are required to maintain security technician licenses in many states.
Access Control
The access control market is expected to grow at a rate of 13.2% annually through 2025, when it will generate revenues of $16.7 billion worldwide, according to Market Study Report. Vendors that have participated in SES counter days or training sessions about access control include Alarm.com, Alarm Controls, Alula, Assa Abloy, Kantech, Linear, Nortek, Paxton and ZK Teco.
Fire Systems
The great thing about the fire alarm business is that these systems typically are mandated by local authorities (AHJs), which makes it a steady business. Annual inspections also may be required, generating an additional potential revenue stream. Vendors that have participated in SES counter days about fire systems include Honeywell, Kidde, Napco and Potter.
Also, SES has hosted fire system training from the National Training Center and the National Institute for Certification in Engineering Technologies (NICET). Completion of trainings such as these is required in certain states to be licensed to install fire systems.
Smart Home
Smart home revenues are expected to climb 13.5% per year through 2025, when they will be $174.2 billion worldwide, according to Kenneth Research. Vendors that have participated in SES counter days or in-store training about the smart home include DSC, ELK, Kwikset, Lutron, NEST, Qolsys, SecureNet, Vanco and Winland Electronics.
Video Surveillance
The video surveillance market is forecast to grow 10.3% annually through 2024, when revenues will exceed $86 billion globally, according to Mordor Intelligence. Vendors that have participated in SES counter days or in-store training about video surveillance include Alarm.com, Dahua, Digital Watchdog, Exacq, Golden State, Specotech, Uniview Tec, Vitek and Vivotek.
SES Training Schedule
Some trainings – including NICET 1&2 and NICET 3&4 certification classes -- already have been scheduled for SES locations in 2020, and we will be adding more in the coming weeks. Dealers can view our training schedule at this link.
Security Equipment Supply has 37 years of experience serving low-voltage dealers. In addition to the counter days and trainings that we have discussed, we also have knowledgeable employees who can offer advice and expertise to help you as consider branching into new business lines.