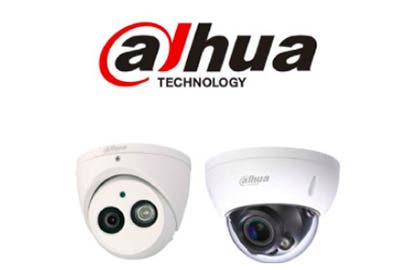 Dahua Technology is Now Available at SES
St. Louis, MO - November 1, 2017 - SES, a leading distributor in the low voltage industry since 1982, is excited to add Dahua to their CCTV/Video product line card.
Dahua Technology USA brings high-value, total security solutions to dealers by focusing on integrity and personal relationships to enhance the customer experience. Dahua's surveillance solutions, from award-winning cameras to video management software, deliver unparalleled quality, reliability, and stability. Dahua's products are based on an open platform that enhances flexibility and system integration, while demonstrating the company's commitment to video data security.
Dahua's core video surveillance product line - network, cameras, NVRs, and HD analog - can be applied in many markets, including banking, retail, manufacturing, hotels/leisure, venues/stadiums, municipalities, and transportation. The large camera line includes Panoramic, HD-CVI, 4K, Starlight, and Smart H.265+ cameras. Discover the difference with Dahua.
Security Equipment Supply, Inc (SES) has been a low-voltage distributor since 1982. SES started with one branch in St. Louis and now has grown into thirteen locations throughout the United States including St. Louis, Detroit, Chicago, Kansas City, Memphis, Indianapolis, Wisconsin, Nashville, Louisville, Omaha, Colorado Springs, Dallas and Austin. SES is committed to being a business partner customers can count on.
###
Contact: Crystal Koelsch
Security Equipment Supply
Phone: (314) 298-8930
Fax: (314) 298-9501
Email: Ckoelsch@sesonline.com