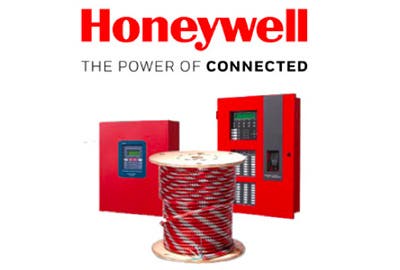 Honeywell Cable is Now Available at SES
St. Louis, MO - November 1, 2017 - SES, a leading distributor in the low voltage industry since 1982, is excited to add Honeywell Cable to our Wire and Cable product line card.
When it comes to high-performance, low-voltage cable for any application, Honeywell Cable works with you to consistently deliver results you can count on. Honeywell Cable allows you to deliver more value to customers by protecting end users longer, allowing you to gain a competitive advantage by differentiating your proposals and come out ahead by adding value without adding cost. Honeywell Cable has taken on tangled cable and come up with a solution with their innovative, crush resistant, recyclable and easy to handle REACT packaging. Using Honeywell Cable is the only packaging system that works with you to significantly reduce tangles and other on-the-job hassles.
Honeywell Cable also offers an additional year of warranty service when bundling Honeywell Cable fire products with Fire-LiteⓇ and Silent KnightⓇ fire panels to extend the warranty! This is just another way Honeywell Cable gives you what you need to help grow your business.
Security Equipment Supply, Inc (SES) has been a low-voltage distributor since 1982. SES started with one branch in St. Louis and now has grown into thirteen locations throughout the United States including St. Louis, Detroit, Chicago, Kansas City, Memphis, Indianapolis, Wisconsin, Nashville, Louisville, Omaha, Colorado Springs, Dallas and Austin. SES is committed to being a business partner customers can count on.
###
Contact: Crystal Koelsch
Security Equipment Supply
Phone: (314) 298-8930
Fax: (314) 298-9501
Email: Ckoelsch@sesonline.com