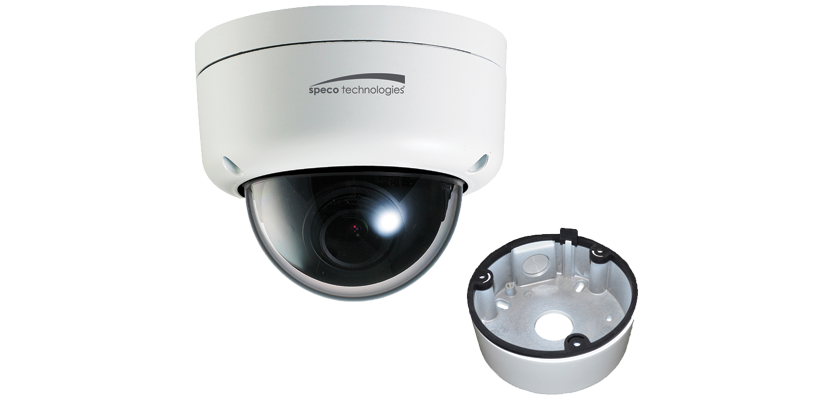 Improving Video Surveillance for your Clients
This low light CCTV Camera (CSI O2ID8) from Speco Technologies features the next generation of Intensifier® technology, perfect for any clients' video surveillance needs. Ultra Intensifier® technology can capture color video in low light, eliminating the need for IR LEDs and monochrome video when a slight amount of ambient light is present. This camera can capture incredibly vivid color images without image ghosting and noise.
Power this CCTV camera with a single Ethernet cable and eliminate those extra wires thanks to PoE technology!
Features Include:
Color video both day and night
IP66-rated enclosure for outdoor use.
Preset modes for different installation scenarios
Full HD resolution @ 30fps
WDR operation
SD card backup in case of lost network connection or stolen device
Weather resistant
Included junction box
Speco Cloud compatible
5-year warranty
Find a
Security Equipment Supply nearby
to see for yourself why Speco cameras with Intensifier® technology are right for any application.