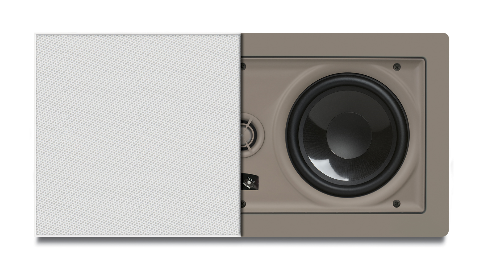 5 1/4 inch In-wall LCR Speaker
One In-Wall LCR speaker, but two 5 1/4 inch graphite woofers to provide your customers with the best sound quality, offered by Proficient. Along with dual graphite woofers, there's also 1 inch low-distortion pivoting aluminum dome tweeters. All the great features come together to provide a powerful and natural sound that can be directed wherever you need.
This speaker was also carefully designed so it can be mounted into the wall either horizontally or vertically. For even better sound, there's also +/- 3dB bass and treble contour switches. This speaker has 100 watts per channel power handling, giving home theater enthusiasts the dynamics of a large speaker system, without taking up all the space and cleaning out your wallet. So, if you love quality sound and saving money, speak to your SES sales representative today to get this product to your customers.
Learn more at the Proficient website.
Part number: PFT IW530