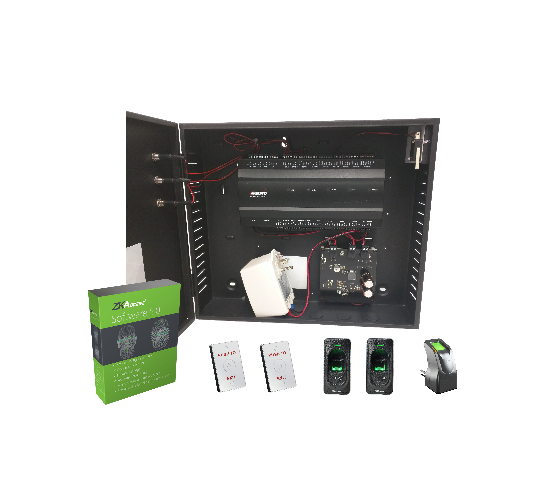 InBio Fingerprint Reader Panel
InBio matches fingerprints right on the panel itself. The FR Series of readers feature fast and accurate matching with templates stored in a smart data-base. InBio controllers install with ease on your network and support both TCP/IP and RS-485 communication.
The inBio also features an auto-discovery tool that allows you to program and modify your network parameters with ease.
In the event of power loss, all data is preserved and continues to operate if network connection is interrupted. Auxiliary relays can also be programmed for many other additional uses such as lights, intrusion detection panels, alarms, and more.
Visit the ZK Teco website to learn more about the the ZKA INBIO2DRKIT and other ZK Teco products that SES carries.