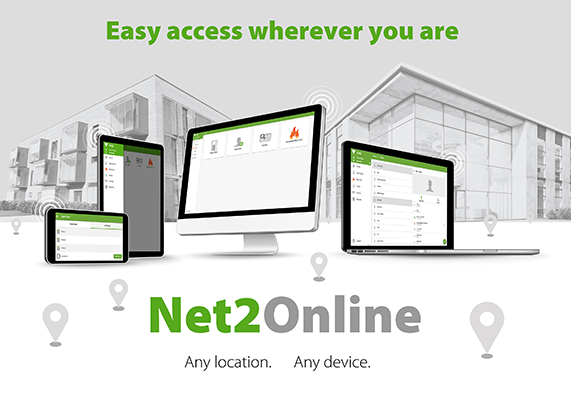 Net2Online Web-Based Interface
Paxton has launched a new web-based user interface for its market-leading access control system, Net2.
Net2Online Web-Based Interface
Net2Online makes Net2 accessible from any device with an internet connection, giving users ultimate flexibility and ownership of the system – wherever they are! It comes as a free feature with Paxton's Net2 Pro software. This ensures Net2 Pro is futureproofed, while making site access for users even easier.
Five useful features will allow users to manage their building from any device, in any location:
Open Doors
Add and Manage Users
Run Roll Call
Monitor Events
Create Reports
Key Net2Online Features Include:
It's quick and easy to get started - there is no need to install additional software if you have an existing Net2 Pro system
It has an improved layout – a smart, simple look and feel, with responsive interface and quick navigation
It now covers all major Windows operating systems and is compatible with Google Chrome, Safari, Microsoft edge and Mozilla Firefox
It's included free of charge to new and existing Net2 Pro users
Speak with an SES representative today to learn more about the Net2Online Web-Based Interface or other access control solutions from Paxton!