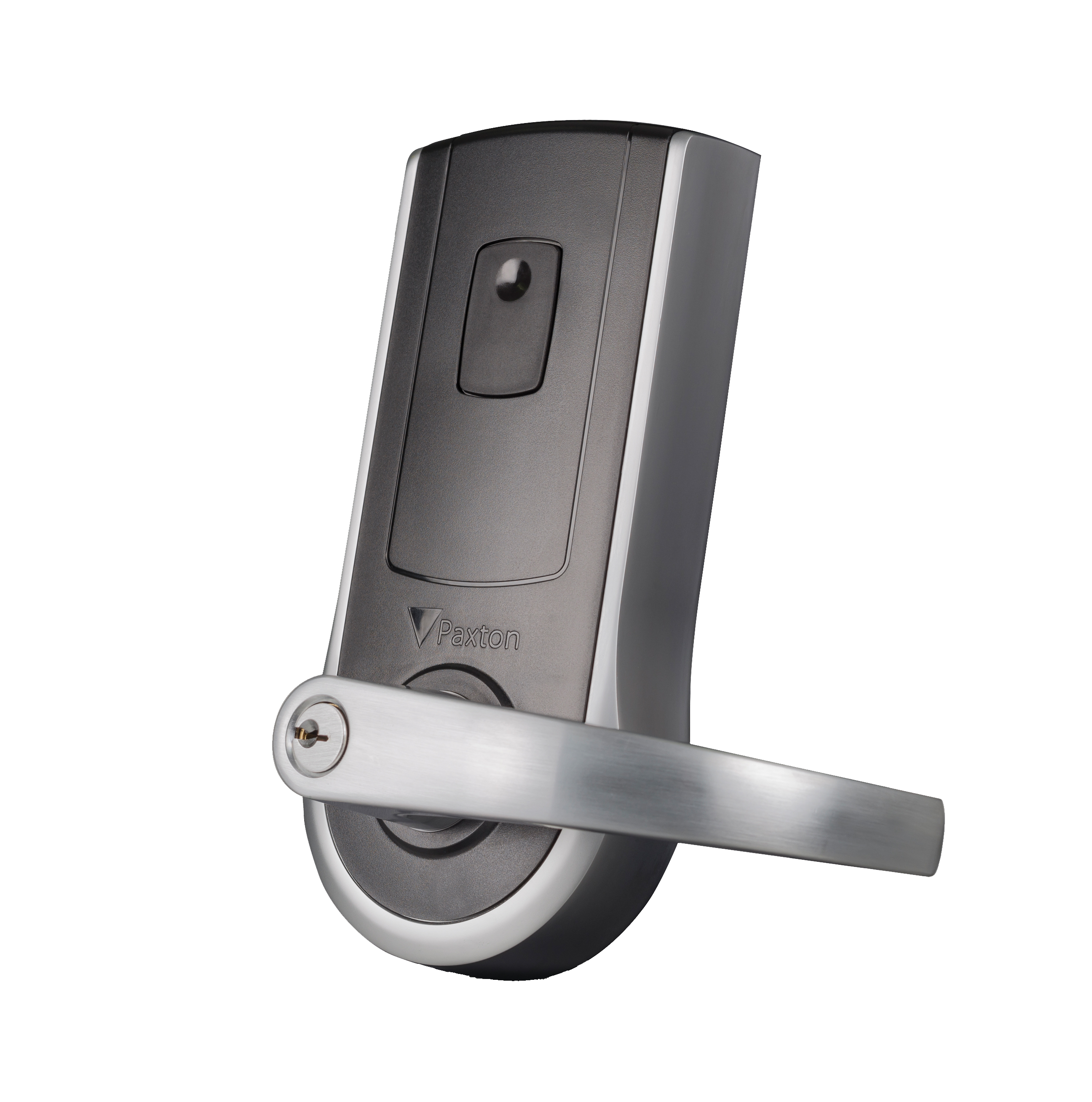 Give your customers the ease of installation with the Net2 Paxlock-C Keyway, that comes ready to install!
This simple and secure Net2 door handle can be fitted in minutes, and in real-time, the PaxLock reports events back to the Net2 server. The AA batteries are easy to change, and the lock even features a full battery management system that gives off low-battery alerts.
This Paxton door handle is compatible with EM and Paxton proximity tokens, and offers a key override option. The Net2 Paxlock and the Net2 server communicate wirelessly through the Net2Air and the Net2Air Ethernet bridges, providing all of the advantages in a wireless access control system.
There are two handle designs available for this product – Eclipse and Galaxy
Visit the Paxton website or contact your SES sales representative to learn more!
Part Number: PAX 921-130-US
Also, Paxton now has a new app available!
The Paxton Connect Admin app provides easy and flexible site management on a smartphone for Net2 System Engineers and Operators. It contains five features in one smart user interface and enables users to manage multiple sites remotely.
The features include:
Open Door – This opens a door directly from your phone, wherever you are
User Administration – You can add, delete, and edit users for easy management
Roll Call – To quickly establish whether users are marked as safe in an emergency
Events and Reports – Real-time updates to provide live information on users' locations
Click here to learn more about the app!