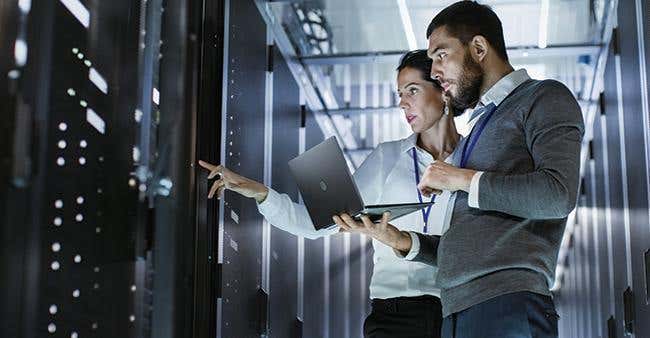 Physical Security for IT is Critical
When we think of information technology (IT) security, we think of computer networks, passwords, denial of service attacks and other network-related issues. But physical security for IT resources is just as important. Woe to the company that has all the latest software patches and the strictest encryption but fails to adequately secure its internal IT department.
Fortunately for businesses and the security dealers that serve them, IT experts have studied physical security for IT and have recommended best practices in this area. Many of these best practices have found their way into formal IT security standards.
Numerous IT security standards have a physical security requirement. In some cases, these are created with the needs of a specific industry in mind. For example, retailers that accept credit cards may have to comply with IT standards formulated for the payment card industry (PCI).
Many, if not most, of these IT security standards require physical security in the form of access control and environmental detection (smoke detectors, etc.) to protect physical IT resources. Some standards also may have detailed intrusion protection requirements.
Physical Security IT Standards
Describing the details for all these standards would be more than we could cover in a post like this. But we thought readers would appreciate a listing of some of the most important IT security standards that have physical security requirements and links to where readers can find more information about them.
Security Equipment Supply (SES) is a leading wholesale alarm equipment distributor in the U.S. with 37 years of experience serving security dealers. We carry a full line of video surveillance, environmental sensing and intrusion protection equipment, which you can find on our website at sesonline.com.
To see our offerings in a specific product category, go to the Brands tab and then select the appropriate category to see our offerings.
Our knowledgeable salespeople are also on hand to help you with all your security and life safety needs.