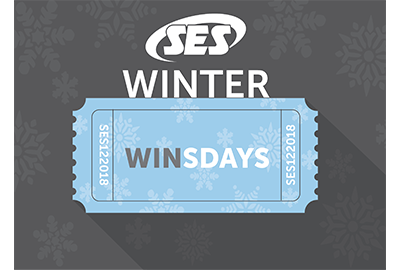 Win a $1000 Visa gift card at SES Winter WINsdays
We pride ourselves on bringing educational opportunities to you and your employees so that you can continually grow your business year-over-year.
Join us at your local SES branch for a vendor showcase every Wednesday from November 28th to December 19th. Each Wednesday, enjoy breakfast AND lunch on us, talk with your favorite vendors about products, enjoy special discounts, and WIN BIG with multiple gift card giveaways. Your company could win a $1000 visa gift card & more!
Don't miss out on this opportunity to learn about products to help strengthen your business, at no cost to you! Plus, you can walk away with a thousand dollars in your pocket, just in time for the holidays.
And don't forget about the holiday party on December 21st sponsored by Interlogix! Save the date for a tasty catered lunch, gourmet desserts, MORE prizes, and a good time. We want to show you how much we appreciate you this holiday season and every day. Because without you, we wouldn't exist!
Take advantage of this opportunity. We can't wait to see you!