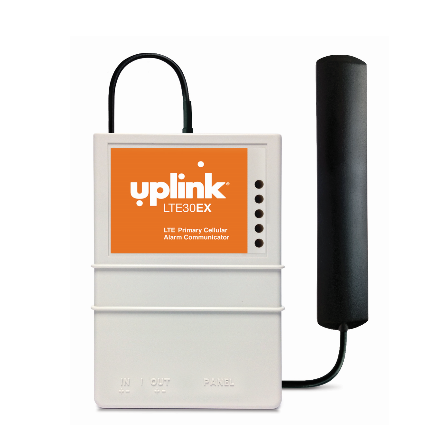 Uplink LTE30EX Universal Communicator
The Uplink LTE30EX LTE Summary Data Primary Communicator features full event reporting and summary event reporting.
This Uplink Communicator provides dial-capture and smart siren/bell sampling to detect fires or burglary for universal compatibility with most alarm systems. The Uplink LTE 30EX interacts to central stations by dialup to all industry standard receivers, or via internet to an IP receiver.
The LTE 30EX is ideal for both residential and commercial alarm systems.