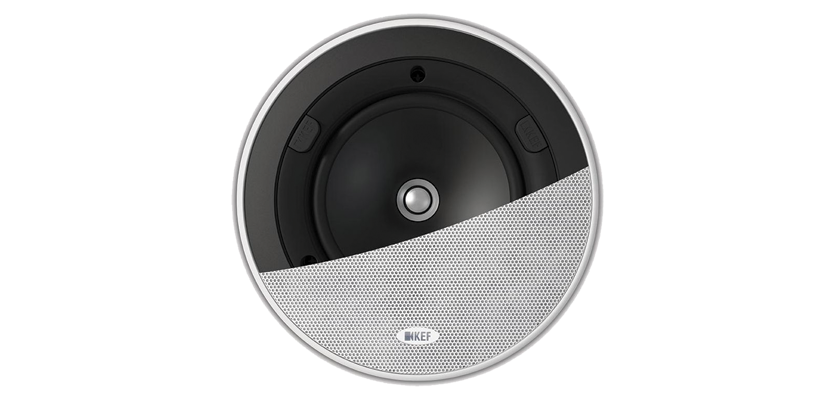 Welcome KEF to the SES family of vendors!
Tasked with designing the perfect residential home entertainment system? Thanks to the high-quality audio products from KEF, doing so has never been easier!
KEF has been known as a pioneer in acoustical design and engineering ever since the company's founding in 1961. KEF was founded on the ideas of innovation and new technology, earning recognition as one of the most important contributors to the history of loudspeaker development. With such a large collection of high-quality speakers in addition to their patented Uni-Q sound technology it is no wonder why KEF speakers are considered second to none! With an array of products that range from simple in-ceiling models all the way to the $225,000 Muon speaker towers, KEF has the perfect audio solution for any application!
Big Sound, Small Spaces
Installers are often faced with the difficult task of mounting speakers in a space with low cavity depth. Many times an unforeseen water pipe or simply a small ceiling void can make conventional in-ceiling speakers impossible to use. Thanks to KEF's architectural series, a formidable speaker can be mounted in a wall or ceiling cavity with 36mm of space or less!
The architectural series from KEF includes in-ceiling speakers, in-wall speakers and subwoofers, speakers for outdoor and marine applications, as well as a large assortment of THX certified speakers that will look great installed anywhere.
Customize Any Project
KEF offers many customization options to hide or show off residential or commercial sound systems. Cloth, metal, or no grille cover options allow these audio products to match any style of design!
KEF Benefits:
Consistency of technology
KEF products designed to match ultimate performance
Many shapes and sizes available; will work with any application
Compact design perfect for motorhomes and multi-story buildings!
Call your local Security Equipment Supply representative today to start ordering high-quality audio products from KEF.