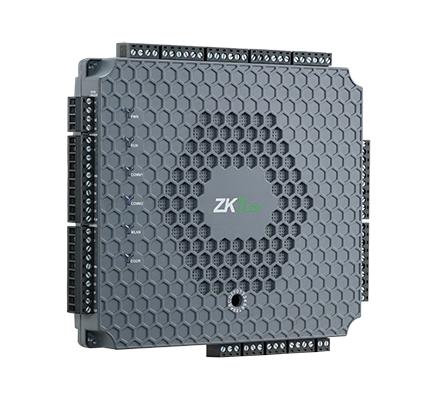 ZKTeco Atlas Series: The Perfect System for Expanding into Access Control
The ZKTeco Atlas Series is the perfect access control system for low voltage dealers who are considering expanding into access control. With a flexible system and one of the simplest installations among access control panels, it won't take you long to see why ZKTeco's Atlas Series is the right choice for your next project.
Upgrade to the ZKTeco Atlas Bio Series to add biometric capabilities like fingerprint matching and storage on the panels to deliver unmatched speed and accuracy.
If you've never considered installing access control before, here's a few reasons why the ZKTeco Atlas series might be the perfect way to expand your business:
1. This access control system can be wired and ready for configuration in a matter of minutes by simply following the wiring diagrams included with the Atlas Series access control panel.
2. The Atlas Series offers the lowest total cost of ownership for an access control system. By offering several models that suit any project needs, Atlas access control panels can reduce the cost of unused capacity. Combined with a simple to operate embedded web application and field-upgradeable firmware the Atlas series panels also save you a lot of time on each install.
3. PoE and Wi-Fi capabilities allow for multiple ways to install and configure the system.
Choose between a PoE switch or 12v DC power supply.
Run an Ethernet cable or connect with Wi-Fi (Ethernet cable required for initial Wi-Fi set up).
4. By using an embedded web interface instead of third party management software, The ZKTeco Atlas Series will save you both time and money!
An Example of Web Interface Features & Settings:
Set up days to allow the access control system to deviate from normal settings on certain days.
Utilize a user schedule for different types of employees. Allow certain users to have 24/7 access even when the system is set to no access.
Upload maps and specify where doors and panels are located to allow for real-time monitoring of the access control system in map view.
Set up doors to lock automatically at certain times of the day.
Benefits of Choosing the Atlas Access Control System:
Mobile app for IOS and Android allows user to unlock doors, access events and alarms, add or modify users, and much more! The Atlas Series panels come with one free license included, but additional licenses can be purchased if multiple mobile devices are required by the customer.
Advanced access control features available at no additional cost. Features include user enrollment and management, lockdown, reporting, duress PINs, door control and monitoring, maps, anti-passback, card design, first-card opening, and multi-card opening.
Control alarms, lights, intrusion panels, or any other external electrical device with the capability to be controlled by a switch.
1, 2, and 4 door panels available.
Scalable up to 84 Doors and the ability to store 10,000 transactions/5,000 cardholders.
Supports all OSDP and Wiegand readers.
Browsers Supported include: Edge, Chrome, and Firefox
1, 2, and 4 door Atlas Series access control kits are available today at your local Security Equipment Supply!
Atlas Series access control kits include:
Metal Cabinet
ZKTeco Atlas Access Control Panel (1, 2, or 4 door)
Proximity Cards and Readers (Atlas Series)
Fingerprint Scanners (Atlas Bio Series)
Power Supply