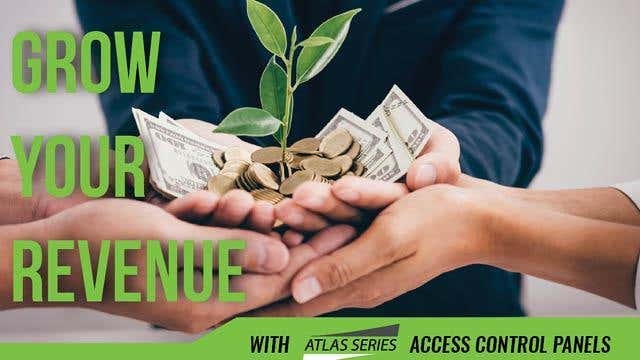 Can an Access Control System Be Controlled by a Web App?
Atlas Prox Series Access Control panels with cabinets from ZKTeco are controlled by a built-in web app. No software is required, making it easy to get up and running.
Capabilities supported by the web app include user enrollment and management, door control and monitoring, lockdown, reporting, maps, anti-passback, first-card opening, multi-card opening, card design and duress PINs. Firmware is field-upgradeable, allowing the system to remain current with the latest features and security enhancements.
Three versions of the ZKTeco Atlas Prox Series Access Control panels with cabinets are available. The Atlas400-BUN is a four-door access control panel. The Atlas200-BUN is a two-door panel and the Atlas100-BUN is a single-door panel.
Atlas Series panels communicate securely over wired and wireless TCP/IP networks using SSL/TLS. Supported browsers include Google Chrome, Mozilla Firefox and Microsoft Edge. They are powered by a 12V DC 3A power supply and also support power over ethernet (PoE).
User programmable auxiliary relays can be used to control lights, alarms, annunciators, intrusion detection panels, additional locking devices or any other external electrical device that can be switch-controlled.
The Atlas Prox series panels support ZKTeco KR series readers, as well as third-party readers that communicate via Wiegand or OSDP protocols.
Each Atlas Prox series panel can store up to 5,000 users and 10,000 transactions plus unlimited archive downloads.
A mobile app is available to remotely unlock doors, access events and alarms, add or modify users and more.
Security Equipment Supply (SES) is a full-service security hardware distributor that has 13 fully stocked branches across the U.S. and a dedicated team of account representatives ready to assist you with all your access control, audio, video, security and other electronic equipment needs.