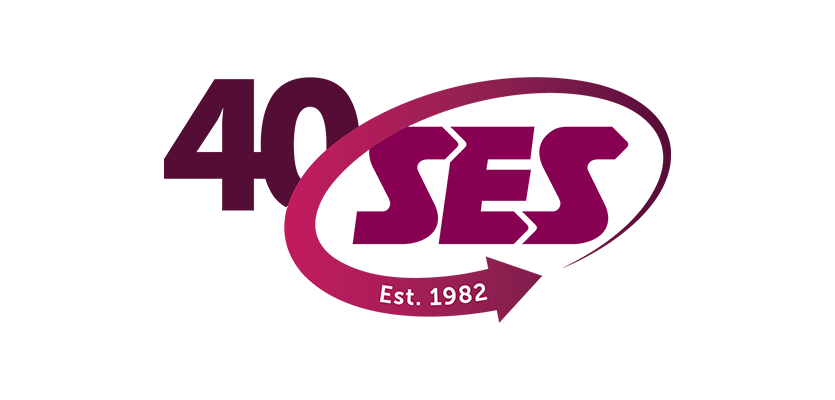 Security Equipment Supply (SES) is Now 40 Years Old
It was October 1982 when Security Equipment Supply (SES) opened the doors to its initial location – a 1,000-square foot building in St. Louis owned by the father-in-law of one of the partners. The company had three founding partners and two employees and offered equipment from only a handful of manufacturers. SES then started picking up lines organically. Forty years later, the company has 13 locations in 11 states and offers equipment from over 200 vendors while servicing customers in all 50 states.
History
SES was founded by three people – Michael Hagenhoff, who remains an owner, officer, and director; Robert "Bob" Van Dillen, who also remains an owner, officer, and director; and another partner, Bill.
Bob Van Dillen and Bill were working for a local security equipment distributor when they met Mike Hagenhoff, who was a CPA doing consulting work on behalf of that distributor. Through personal loans and the Small Business Administration, the partners were able to finance what is now SES.
Bob Van Dillen and Mike Hagenhoff bought out their third partner a few years after the company was founded. Michael's son Derek Hagenhoff, who is also a CPA, joined SES in 2013. As of July 2022, Derek has assumed the title of president to reflect the next generation of leadership and the vision for SES.
Success Factors
One of our missions is to help our customers grow their business. What has made SES successful is the people who work here. The low-voltage dealers that SES serves like to work with someone whose advice they trust and have found those trustworthy people at SES. The company takes pride in being staffed by experts in low-voltage systems. As part of our values, mission and purpose, we believe we do well when our customers and vendors also do well.
Another factor that helped make SES successful: One of the company's top priorities in choosing branch locations was proximity to UPS hubs. That meant that customers could order equipment late in the afternoon and the equipment could be on its way to the customers the same day. In pursuit of this strategy, the company moved out of its initial location to a different location in St. Louis that would be more convenient for customers.
In 1989, SES opened its second location – just a few hours' drive from St. Louis in Detroit. A third location followed a year later in Chicago. Since then, the company has averaged one new location every three years and has benefitted from increasing economies of scale, particularly when it comes to purchasing equipment in volume.
While the company initially focused only on traditional security and fire equipment, it has expanded into many other areas over the years, including audio/video, structured cabling, access control, the smart home and more – an approach that has created new opportunities for the dealers that buy from SES. To help ensure that dealers are successful, SES regularly offers training from manufacturers. Each location has a room reserved for training purposes and working displays to try out.
Another testament to SES's success: The company has a considerable number of employees who have been with the company for 10 years or more. Indeed, one of SES's initial employees -- Ed Calame -- is
still with the company today as our St. Louis branch manager. And he is just one example of an employee who has moved up through the company. There are others who began working in the warehouse/logistics and later progressed to sales positions, branch manager, and other management or leadership positions.
Moving Forward
A top priority for SES today is our digital transformation and how that improves the customer experience with SES. The company is currently in the process of enhancing its eCommerce, operational, enterprise requirements planning (ERP), and other systems. Enhancing website capabilities, including eCommerce, will, in turn, help the company determine where to open new locations, pursue acquisition opportunities, enter new product categories and continue to grow – one customer at a time, one order at a time.
Customer service and customer intimacy will remain top priorities for SES, as they always have been. It is our business to know our customers' and our vendors' business. When employees are hired, they are told that service is what sets SES apart and they are given the support to effectively service customers. When employees are successful, SES is successful – and vice-versa