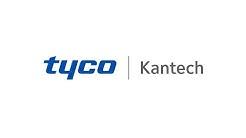 Tyco Kantech KT-1 / KT-2 Technical Advisory
Kantech have identified an issue relating to firmware version 3.02 and 3.05 randomly affecting a small number of KT-1 and KT-2 controllers.

Kantech are working to resolve this issue with the highest priority and they recommend that users wait until further notice before upgrading any KT-1 or KT-2 firmware to version 3.02 or 3.05. EntraPass software upgrades are not impacted.

If you have received a KT-1 or KT-2 controller that does not power up, please follow the standard RMA process. However, if you have completed the upgrade to firmware version 3.02 or 3.05, your KT-1 or KT-2 controllers will continue to work properly. In the scenario that they are affected by this malfunction during or after the upgrade please contact tech support.
If you have any questions regarding this Technical Advisory, please contact Kantech's Technical Support Team here: Technical Support Contact Information.