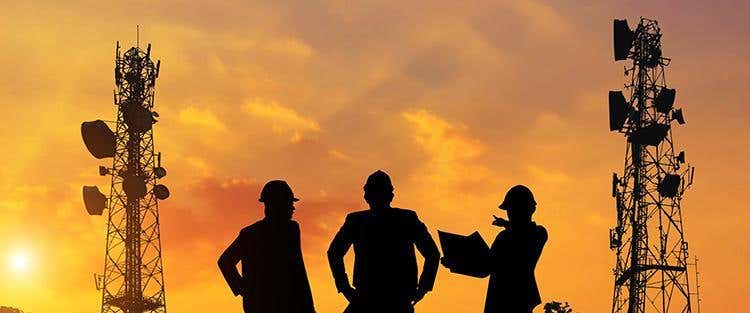 Getting Ready for the 3G Sunset
Within the next two years, many of your customers' cellular alarm transmitters may no longer work because both AT&T and Verizon plan to phase out their 3G networks. A wide range of options are now on the market to support communications using more modern LTE cellular technology – and any dealers that haven't begun the process of informing and upgrading customers should seriously consider doing so soon.
When is The 3G Sunset?
The 3G technology that AT&T has been using is known as HSPA, while Verizon 3G technology is known as CDMA. AT&T expects to shut down its 3G network in February 2022, while Verizon is planning its shutdown for December of that year, according to security equipment manufacturer Resideo.
We're hearing that potential buyers already are cutting back on what they're willing to offer alarm companies interested in selling their business if the alarm company has customers on 3G systems that have not been upgraded. And while not all dealers are interested in selling at this time, there are other concerns as well – including the possibility that a competitor might steal a customer through an upgrade offering before the customer's current dealer gets around to making an upgrade offer.
Word of mouth is powerful, and customers are going to start hearing about the 3G sunset if they haven't already. Ideally, the customer's trusted dealer should be the first to deliver that news, which can come in the form of a bill stuffer, an email, an item in the dealer's newsletter or even a phone call from the company when crews are going to be in a customer's neighborhood and could easily do an upgrade.
We've heard a range of different approaches toward what to charge customers for the necessary equipment upgrade.
Three Possible Approaches for Upgrading 3G Customers
One approach is to price the upgrade the way you normally would for the equipment involved– the thinking being that the system has clear value to the customer and should be priced accordingly. Some customers likely will think this is too expensive and reject the offer, however, in which case the dealer can scale back a bit on the price and the offering the next time the company is in touch with the customer by, for example, offering a lower price in exchange for a longer-term contract commitment.
If that still doesn't get the customer to buy, another option would be to offer the equipment on a lease basis, with the customer required to return the equipment or make the remainder of the lease payments in the event of cancellation of service.
An alternative approach to pricing is to create a sense of urgency by offering customers a discount on a system upgrade for a limited time, with the price increasing if the customer doesn't respond by the cut-off date. While this, in some ways, is the direct opposite of the first approach, we've heard of dealers having success with both approaches.
Maximize Revenue by Offering Add-ons
Whatever approach you choose, be sure to maximize your revenue on upgrades by offering add-ons such as interactive service and smart home capabilities to customers who don't already have those capabilities. And minimize your costs by scheduling upgrades on a neighborhood-by-neighborhood basis wherever possible and by getting started on upgrades now to avoid a last-minute rush that entails overtime payments to technicians.
The important thing is not to wait. 2022 will be here sooner than you may expect.
Looking for the Perfect 3G Replacement Solution?
Security Equipment Supply (SES) is a leading wholesale alarm equipment distributor in the U.S. with 37 years of experience serving security dealers. We carry a full line of security equipment, including panels and communicators that can work with LTE and that are well suited to meeting your 3G upgrade needs.
Our knowledgeable salespeople are familiar with LTE upgrade options and are on hand to help you with selecting the right equipment to upgrade your customers and with all your security and life safety needs.