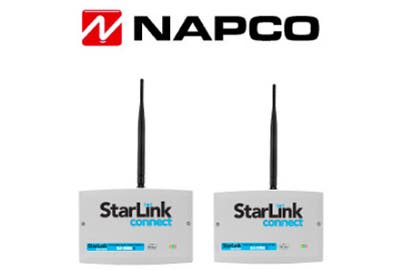 Takeover and Upgrade Any Account to the Latest Technology with Napco
St. Louis, MO – May 1, 2017 – Security Equipment Supply Inc. (SES) is excited to announce the new Starlink Connect Universal Cell/IP Radio & Connected Home Hub from Napco.
The Starlink Connect is a universal dual radio communicator, allowing dealers to upgrade customers to the latest technology and the connected home today's consumers want. Dealers can now connect with smart cellphone-centric consumers, allow customers to connect to report alarms on the fastest networks and install an all-in-one solution.
Plus you can now get support for any brand and any panel. Add a radio, remote On/Off App, SMS messages & connected scenes upon arming/disarming with Z-Wave control to any/all panels with keyswitch input with the Starlink Connect Z-Wave model.
Security Equipment Supply, Inc. (SES) has been a low-voltage distributor since 1982. SES started with one branch in St. Louis, and now has grown into thirteen locations throughout the United States including St. Louis, Detroit, Chicago, Kansas City, Memphis, Indianapolis, Wisconsin, Nashville, Louisville, Omaha, Colorado Springs, Dallas and Austin. SES is committed to being a business partner customers can count on.
###
Contact: Crystal Koelsch
Security Equipment Supply
Phone: (314) 298-8930
Fax: (314) 298-9501
Email: Ckoelsch@sesonline.com