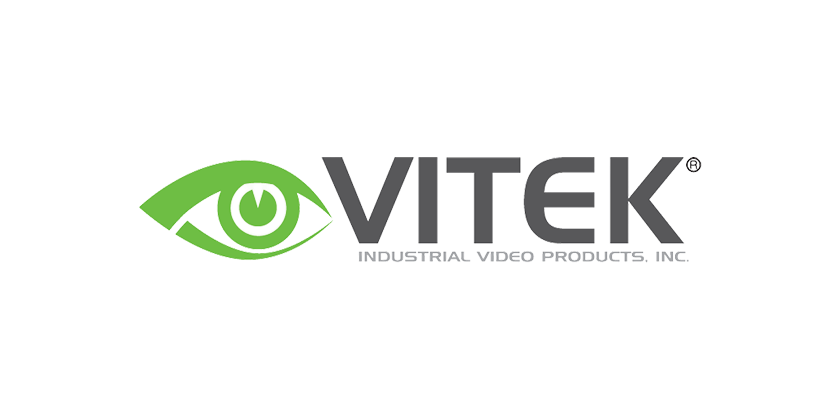 Learn More About Vitek our February Partner of The Month
VITEK INNOVATION
At VITEK, our focus on innovation has led us to create and develop many ground-breaking, patented technologies including Dynamic IR LED Intensity Control, Dual Focus Technology, Infinity Ball Socket Dome Mount, Hi-Def Serial Digital Interface (HD-SDI) technology, DVR Mirror Redundancy and Dual Glass Infrared Camera Technology. Our most recent developmental focus has been on 4K camera and recording technology with Motorized Auto Focus, Intelligent Analytics, Including Facial Detection, Human/Vehicle Detection, Active Deterrence and Multi Sensor Stitching, for far more effective security solutions.
FLEXIBILITY & CUSTOMER SUPPORT
VITEK is committed to client relationships and is devoted to the success of every sale and installation. Our flexibility is second to none as proven by our many special projects and custom product modifications providing solutions required by our client/partners. Unparalleled Technical & Sales Support with Direct Phone Assistance and a National Network of Sales Representatives to assist with on-site sales, design, training, and field support.
MARKETS SERVED
VITEK products are available from distributors throughout the world with a primary base in the U.S., Mexico, Canada, and South America. Manufacturer's representatives are available to assist with system design and/or consultation. Product info, images, printable spec sheets, and live product demos are available at www.vitekcctv.com.
TECHNICAL/SALES SUPPORT
Support is available between 7:00am to 8:00pm, Monday through Friday, Pacific Standard Time. Visit www.vitekcctv.com for product information, printable specification sheets, technical FAQs and tutorials.
STRATEGIC PARTNERSHIPS
The Security market is dependent on the integration between various product types and brands. At VITEK we are dedicated to strategic partnerships with leading manufacturers of software and control systems to make every installation a more harmonious and complete success. Ex: Brands such as Control 4, RTI, Sicunet, QR Soft and many others have been successfully Integrated with VITEK Surveillance Products.
PREFERRED PARTNER PROGRAM
VITEK Offers a Program offering extensive technical training and rewards for loyal dealer/integrators including earned points toward free product, extended warranty, Co-op marketing assistance and more.
DEALER TRAINING
VITEK offers certified training seminars and counter events throughout the year at distributor locations wherever our products are sold. Private training sessions are also available by appointment or via Webinar.
VITEK Industrial Video Products Inc. is based in Valencia California and has been manufacturing Closed Circuit Video Surveillance products since 1997. We produce a complete line of CCTV including affordable Ultra High-Definition cameras, recorders and monitors in both Network and High definition over coax formats. VITEK products are manufactured to the highest level of quality with an unmatched commitment to value.