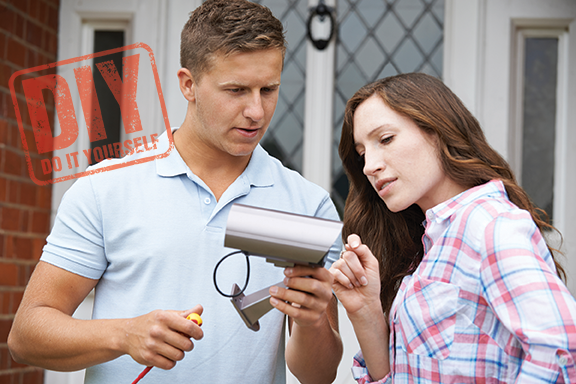 Research Finds High DIY Customer Satisfaction - So What Are You Doing About It?
Perhaps surprisingly, recent research from respected research firm J.D. Power found that people who buy do-it-yourself (DIY) security systems are more satisfied with them in comparison with people who bought dealer-installed systems.
Digging into the research results, one learns that J.D. Power based overall satisfaction on six criteria – billing and payment; customer service; professional monitoring; purchase and installation; quality of the home security system and price.
The sixth item was likely a key driver of the finding that overall, DIY customers were happiest with their systems.
The findings are a wake-up call for those security dealers who believe they can sell traditional systems over DIY by emphasizing system quality and professional monitoring. That may work with some people; nevertheless, there are people for whom price is critical, and it could be virtually impossible to persuade them to buy anything but a DIY system. Another truism about DIY is that many of the people who buy these systems won't buy a traditional system because they rent their home.
DIY Opportunities
Recognizing this, here's a few ideas about how dealers can generate revenue from DIY customers:
Offer DIY installation. Some consumers want DIY, but don't want to install it themselves. Some dealers find it worthwhile to sell and install these systems. Although they may not make much profit on the initial sale and also may not get any recurring monthly revenue (RMR), they view it as a way of establishing a relationship with the customer so that whenever the customer may want to upgrade, there is a good chance the sale will go to the dealer they already know.
Offer monitoring for DIY systems. Some people want to save money by doing their own installation but want a higher level of security than self-monitoring via a smartphone can provide. And for the dealer, monitoring DIY systems can be a great source of RMR.
On-demand monitoring. Here, too, not everyone can be persuaded that they need 365/24/7 monitoring. Some people are quite content to rely on smartphone alerts when their systems are tripped. These people may make an exception when they go out of town, however, because if there is a real need to summon first responders, that can be challenging when dialing 9-1-1 won't get them to the right public service answering point.



Recognizing this, some central stations have begun to offer monitoring on demand for a limited time period. Dealers that have their own central station may want to add this to their service offerings, and dealers that use third-party central stations may want to check whether their monitoring company offers this service.
Because DIY systems, in general, are less lucrative than traditional systems, dealers pursuing the DIY market should take a close look at how they market their offerings with a view toward streamlining them. A great web interface can reduce the need for in-home visits or phone calls. You'll also want to consider giving end users the ability to sign up for and modify services via an on-line interface. And pay close attention to your search engine optimization so DIY customers can find you.
Security Equipment Supply is a leading wholesale alarm equipment distributor in the U.S. with over 37 years of experience serving security dealers. We carry a broad range of equipment, and our knowledgeable employees can help you select the right products for your needs and offer advice on a wide range of topics of interest to the security industry.