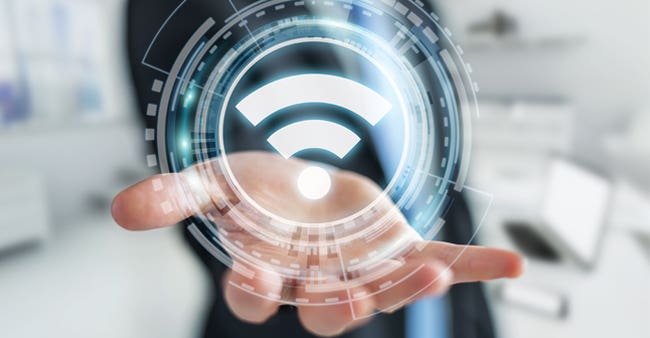 What is Wi-Fi 6 and what does it mean for the security industry?
The 802.11 naming system for Wi-Fi standards was getting too complicated for many of us. At this point, it's probably a safe bet that only the most diligent security specialist has committed details about the 802.11b, 802.11g and 802.11n standards to memory. And with the technology poised for continued improvements moving forward, the traditional naming system has become more than unwieldy.
Recognizing this, the Wi-Fi Alliance has seen fit to establish a new Wi-Fi naming system that includes the latest commercialized Wi-Fi standard. Originally known as 802.11 ax, the standard was renamed Wi-Fi 6 by the Wi-Fi Alliance, the non-profit association that certifies Wi-Fi equipment and promotes Wi-Fi technology.
In keeping with that approach, 802.11 ac is now Wi-Fi 5 and 802.11 n is now Wi-Fi 4 (although it may take a while before everyone adopts the new nomenclature retroactively). Moving forward, the Wi-Fi Alliance is expected to name the next version of the standard Wi-Fi 7 and so on.
This seems like a smart approach and a welcome change.
Wi-Fi 6 Specifications
So what is Wi-Fi 6 and what does it mean for the security industry?
As a Wi-Fi Alliance spec sheet explains, the technology operates in the 2.4 GHz and 5 GHz spectrum bands and uses that spectrum more efficiently than earlier-generation Wi-Fi, thanks to an alphabet soup of technologies including orthogonal frequency division multiple access (OFDMA) multi-user multiple input, multiple output (MU-MIMO) and 1024 quadrature amplitude modulation (1024-QAM).
What all this adds up to is a maximum data rate of 9.6 gigabits per second (Gbps). Actual speed may vary, depending on the number of spatial streams and channels used. Nevertheless, it should be a substantial improvement over the maximum 3.5 Gbps offered by Wi-Fi 5 and the 150 megabits per second (Mbps) offered by Wi-Fi 4.
Wi-Fi 6 is already finding its way into home routers such as those offered by internet service providers. It may take a while before Wi-Fi 6 becomes commonplace in security products, but your customers may be hearing about Wi-Fi 6 and may even have some products that support it, so you will likely be getting questions about it if you haven't already. Perhaps the most important thing to know right now is that Wi-Fi 6 is compatible with earlier-generation Wi-Fi technology.
Moving forward, we're likely to find Wi-Fi 6 in security cameras and potentially other security devices as the increased bandwidth should support higher-resolution images and faster image transmission.
Our goal here was to provide you with Wi-Fi 6 basics. If you're interested in learning more details, additional information is available on the Wi-Fi Alliance website.
Security Equipment Supply is a leading wholesale alarm equipment distributor in the U.S. with 37 years of experience serving security dealers. We carry a full line of physical security equipment, including video surveillance, which you can find on our website.
Our knowledgeable sales and support personnel are available to answer your questions about security technology and help you select the best equipment for your customers' needs.