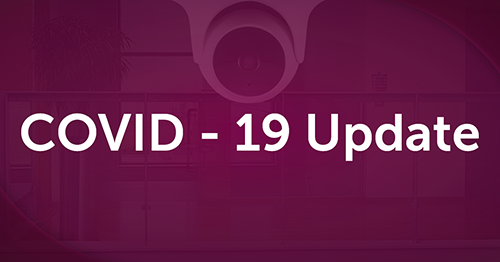 We are Open: COVID-19 Update
Updated 3/30/2020
SES Detroit Branch Showroom Temporarily Closed
Our Detroit Showroom is temporarily closed due to COVID-19. Customers are still be able to place orders by calling the phone numbers below, but all pickup orders and Ready Room orders will not be available at this time. Orders will be processed from one of our other 12 branches and shipped to you.
Our priority is to keep our customers and their familes safe during this time. We will notify our Detroit customers once the showroom is cleaned, disinfected and the staff is able to return to work.

To Place an Order:
Call 1-800-548-0680 or our Detroit Branch Manager directly (Darrin Dubiel) at 586-291-3311
---
Posted 3/17/2020
Protecting the SES Community– While Continuously Supporting Your Business AND Keeping OUR Families Safe! Help us help you through these unusually and possibly difficult times.
As we continue to navigate these unusual, unprecedented events, we'd like to take a moment to discuss branch visits. As the CDC gives us guidelines to limit face-to-face contact, less time spent in branches will benefit all. The longer we all stay healthy, the longer we'll be able to conveniently serve you from your preferred local branch.
Part of the joy of working in the branch is visiting with people—colleagues—partners who have become friends over the years. For a time, we'll have to step back from this pleasant activity. Our main goal is to keep each store in each location open, and for our partners and staff to stay healthy throughout. One infected staff member at a branch could conceivably shut down an entire store; and obviously, this is true for each of your enterprises, as well. Should a branch be closed due to illness, we would still be able to serve you via remote branches, but the convenience and immediacy you've come to expect could be diminished.
Suggestions Best Practice Recommendations:
Call in or email your orders
Call in or email your quote requests for quote or proposal
Request Ready Room or pick up via will-calls
Request delivery out to your vehicle
Consider UPS/courier delivery to your location
Prepare for your in-store visit with lists of questions, parts needed, specifications, etc. to limit face-to-face contact in stores.
Our desire is to help you and your business remain profitable and healthy. Help us help you in this effort. As always, your constructive criticism and collaborative ideas would be appreciated. 
We take great honor in being your choice of distributor, and your safety and well-being is our top priority. In response to the growing concerns about the spread of the novel coronavirus (COVID-19), we want to provide an update on the steps we've put in place to help protect our dealers / integrators / vendors ("guests") and our employees:
GREETINGS: We have advised all distributor employees to suspend handshakes and physical contact with our guests. While it is normally our policy to greet guests of SES by name with a handshake and a smile, we are taking precautionary measures against spreading illness. The smile and customer focus will still continue!
SANITATION: Our janitorial services and employees have been instructed to increase their focus on disinfecting high-touch surfaces within our offices and branches.
SUPPLIES: We are continuously working to have adequate disinfectants, alcohol wipes, hand sanitizers and gloves for employee and guest use. If you are in our branch or offices and would like to use any of these items, please ask a member of the SES family.
While there is a lot of uncertainty because of COVID-19, we are grateful you have entrusted us to help you and your business. We are closely monitoring this evolving situation, and we will continue to update you with any changes to our company policies.
Thank you for your loyalty and understanding.
Sincerely,
Derek Hagenhoff
Vice President and Treasurer, Security Equipment Supply, Inc (SES)