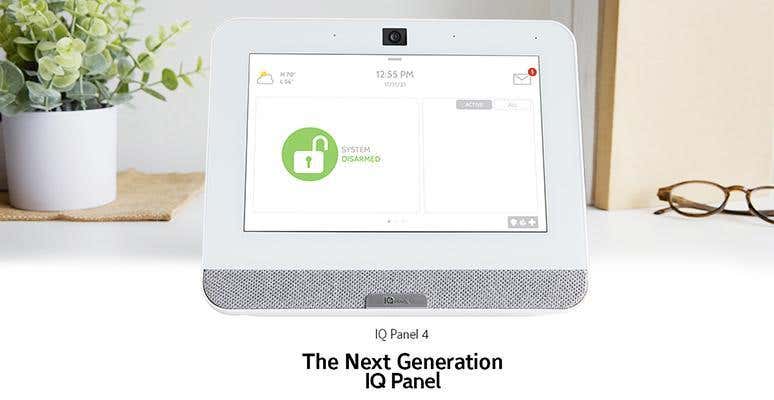 What's New in the Qolsys IQ Panel 4?
The latest version of the Qolsys IQ panel, known as Qolsys IQ Panel 4 and announced in July, has been fine tuned to improve range and installation time and to provide a better user experience. The Qolsys IQ Panel 4 is an all-in-one panel that supports LTE, Wi-Fi, Z Wave, Bluetooth, PowerG and legacy security wireless communications.
The panel has an upgraded 8-megapixel panel camera with flex-tilt to adjust the camera angle for disarm photos, peek in and alarm videos. A new QuadSound speaker system enables music streaming over Bluetooth and a SmartMount installation system enables easy wall mount or table stand options.
The IQ Panel 4 is tightly integrated with Alarm.com interactive services, thereby supporting residential, SMB/commercial, wellness, builder and MDU/multifamily functionality in a single panel and app.
Features of the IQ Panel 4 include:
Bluetooth disarming
Built-in glass break detection
Photo frame
Live View and Live Answer
Disarm photos and videos
IQ Panel 4 will be available to North American dealers this summer. The first-generation IQ Panel was developed by Qolsys, a Silicon Valley based startup, and launched in 2014. In 2020, Qolsys was acquired by Johnson Controls, which kept Qolsys's key leadership in place.
SES has 13 fully stocked branches across the U.S. and a dedicated team of account representatives ready to assist you with all your security and other electronic equipment needs.